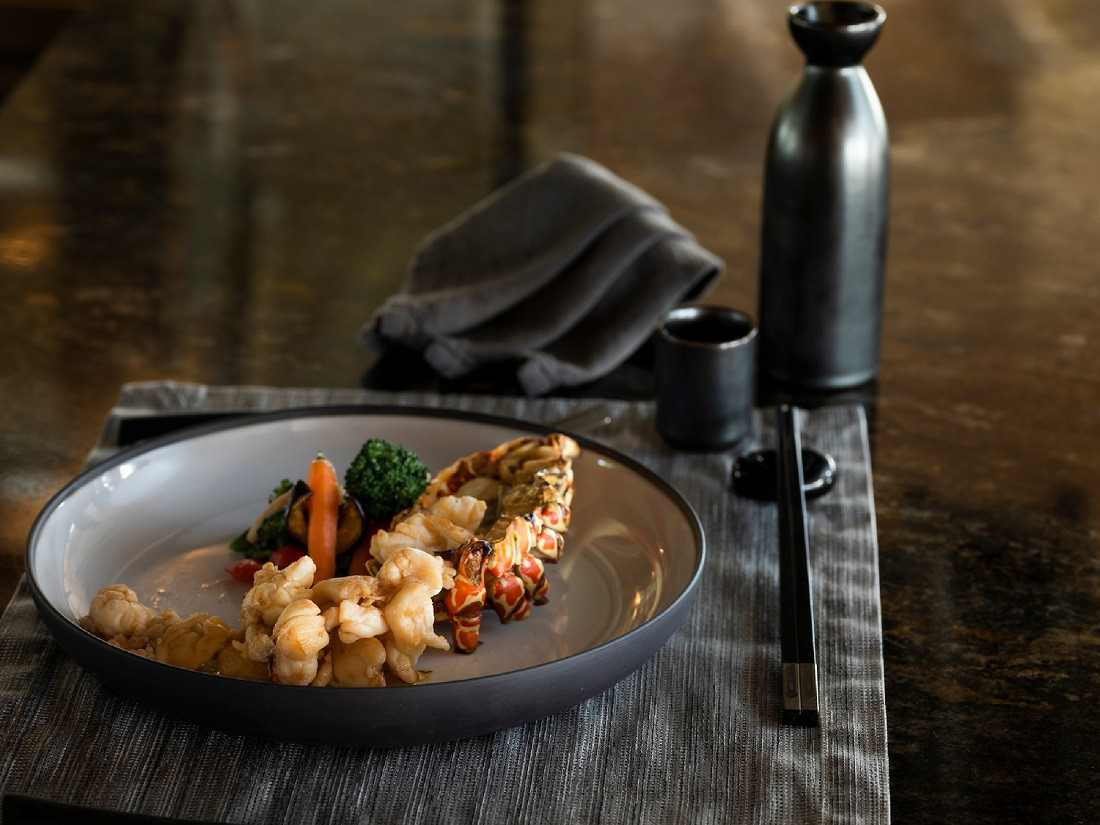 Experiences
August 29, 2020
Spectacular Dining Experiences in the Maldives
The Maldives is fast becoming one of the top destinations in the world for unique dining experiences. Be it from the serenity of the beach at sunset; in the lush greenery of the jungle; or right on the glittering Indian Ocean; the dining experiences here are beyond compare. With celebrity chefs at exclusive resorts creating plates using some of the world's finest and most expensive ingredients - as well as local produce - even the most demanding tongues will be satiated.
These dining spots are perfect for romantic honeymoons, celebrating special occasions or just to surprise your partner with a picture-perfect meal. Whether it is a Michelin-star meal or jaw-dropping views, here are some of our top picks for spectacular dining experiences in the Maldives.
The Nautilus Maldives
The Nautilus is a luxury bohemian hideaway in the Maldives, offering guests a highly personalised and private resort experience. With only 26 beach and ocean houses lining their shores, each is a suite with separate living areas and bedrooms. The Nautilus prides itself on providing their guests with utmost luxury and bespoke experiences, and the dining here is second to none - veer off script and allow yourself to be treated to unique culinary experiences. Eat when you're hungry, have breakfast for dinner, drink champagne in bed.
Dining at The Nautilus is a liberating affair, where any dish you can imagine is set against the most beautiful backdrops. Dine at the resort's signature restaurant Zeytoun, where Arabic and Mediterrenean flavours come together at the stunning overwater restaurant. Enjoy smoke-laden flavours at one of the best restaurants in the Maldives at Ocaso, which specialises in Japanese and Mexican concoctions - savour teppanyaki by the beach and enjoy creations from the grill. The Wine Cellar offers over 200 of the world's finest wines from France and beyond. Feast on gourmet bounty in beach house ambience at Thyme, Nautilus's all-day beachfront dining venue. Lastly, kick back at the Naiboli poolside bar, and drink in life's simple luxuries: sunset, kinship, and the peace of an island sanctuary. Bask in the supreme comfort of loungers and cabanas, all while enjoying a delicious plate of tapas and perfectly mixed drinks.
Huvafen Fushi Maldives
An all-adult luxury boutique hotel set in North Male' Atoll where fantasy becomes reality, Huvafen Fushi features over-water and beach bungalows with private pools, picturesque stretches of white beaches and crystal clear lagoons, the world's first underwater spa and incredible dining experiences in premium locations. Exclusively tailored for high-end clientele looking for special experiences, Huvafen Fushi most certainly delivers on all bases and is the right place to go if you want a twist of originality with barefoot-hip atmosphere.
The island offers its guests a wealth of dining experiences to choose from. Dining at Huvafen Fushi is amongst the best in the Maldives, with 6 different restaurants which guests can indulge in. Celsius serves up international cuisines all day - from Desi thali dining experiences featuring mouthwatering dishes of Indian tandoori, dal and Indian desserts - to an innovative Oriental Express menu highlighting East Asian cuisine. Feeling Koi specialises in Japanese cuisine with a Latin twist. Enjoy Mediterrenian flavours under the canopy of coconut trees at Forno. Huvafen Fushi also features the world's first underground wine cellar, Vinum, which houses thousands of rare vintage bottles. Here, you can enjoy degustation menus with selected wines. Regardless of which restaurant you choose, you are in for a luxurious treat!
Conrad Maldives Rangali Island
Conrad Maldives is an idyllic twin-island paradise, with lush vegetation and unparalleled views of - and access - to the Indian Ocean. There are 2 different islands, each with their own unique environments and diverse room ranges: Rangalifinolhu Island welcomes families and groups of travellers while Rangali Island caters to adults. Nestled in South Ari Atoll, this is one of the most popular resorts in the Maldives, renowned for its flora and fauna, exclusive undersea residence "The Muraka" and awe-inspiring surroundings.
Conrad Maldives is a true gourmand's dream, offering guests 12 restaurants and bars featuring unique and individual menus. Conrad set the trend for luxe dining with the introduction of the first luxury undersea restaurant in the Maldives, Ithaa Undersea Restaurant. Located 5 metres below the surface of the ocean, guests can enjoy panoramic views of the coral gardens and marine life alongside fusion menus and matched fine wines. The restaurant welcomes guests for lunch and dinner with separate set menus, as well as for mid-morning cocktails from 11am to 12pm everyday. Reservations will need to be made in advance as this restaurant is highly popular amongst travellers. For guests who wish to have a spectacular on-land dining experience, visit Ufaa by Jereme Leung, where you can lavish your tastebuds with flavours from the distinctive cultures and provinces of China. Handmade noodles, dim sum and signature hot pots are all served at this relaxed restaurant and teahouse; crafted with produce from Maldivian surroundings, shaped by Chinese heritage.
Anantara Dhigu Maldives Resort
At Anantara Dhigu Maldives, adventure awaits on every corner of the island; from the silvery sands and coconut groves to colourful marine life under the glistening Indian Ocean, this is the ultimate luxury island for a getaway with your friends and family. Guests can choose from expansive beach villas or over-water suites, all exuding tropical exoticism. Relax at the over-water spa, play tennis, explore the house reef, get involved in the Anantara Coral Adoption Programme.
At Anantara Dhigu, discover delectable dishes and experience distinctive cuisines at some of the top restaurants in the Maldives, all set against breathtaking locations. Dine al fresco at the grill restaurant Sea.Fire.Salt., where you can enjoy exquisite dishes from both land and sea. Sample Maldivian favorites such as reef fish, lobster, tuna, alongside prime cuts brought in from Australia. At Terrazo, revel in Italian flavours; carpaccio drizzled in vinaigrette, lobster ravioli in lemon butter sauce… paired with wines from various regions in Italy. At nearby island and sister resort Anantara Veli, guests can enjoy the many flavours of Thailand at Baan Huraa, an over-water restaurant on stilts serving up enticing dishes like glass noodles, coconut curries, sour spicy salads, and various dishes from the Central Plains accompanied by fragrant jasmine rice.